Why is LEGO®as a team building tool?
LEGO bricks® bricks are one of the world's best-known toys, which most people think of as a forgotten pastime. As part of the team building we offer, we use LEGO® sets to model corporate, work environments and situations.
Instead of traditional flipchart team builders, we do our best to turn employees into teams using LEGO® tools and playful tasks. We make the working community stronger with experience-based, joint constructions and joint problem solving.
There is no competition, there is no single solution, but creativity and cooperation are necessary.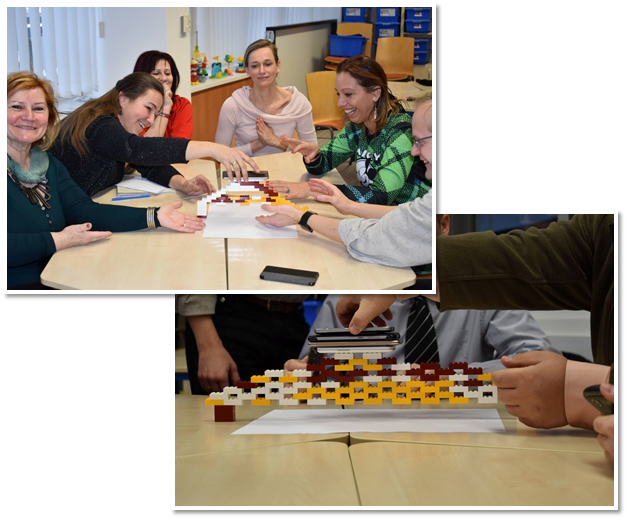 Why the University of Nyíregyháza?
Many team builders take place in or tied to the workplace.
In the LEGO® Education Innovation Studio (LEIS) of the University of Nyíregyháza, in a child-like environment, all those who undertake this can perform the tasks freely.
From 2.5 years of age to adulthood, from nursery kits to the world of programmable robots, all the necessary tools can be found in one place.
The change in the environment helps the participants to step out of the world of work tasks, and on this day they can really only focus on each other, on the team.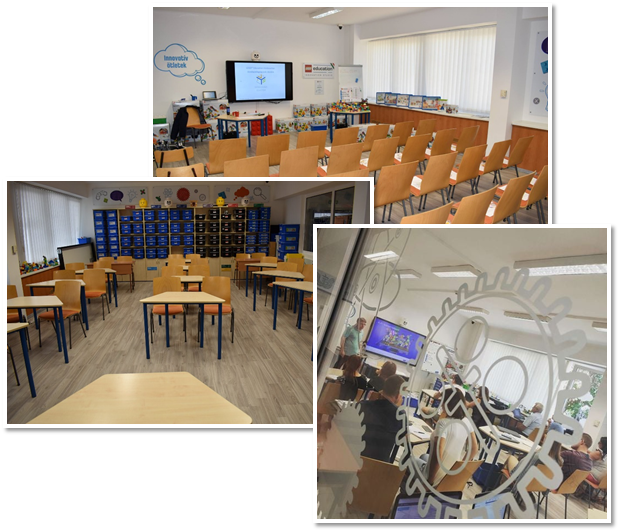 Why the best choice?
The packages we offer are 8 hours long, which is divided into rest periods.
Our qualified trainers help the team builder not only be one of many tasks, but also organizes those present into a team through real experiences and challenges.
From small group tasks, then through the display of the current mood and the everyday emotions of the working community and from the point of view of the boss, we get to the team competitions that end the day.
In all cases, the player's tasks are tailored to the specific team, taking into account the profile and needs of the company.
If the group requires it, we can provide full care for the duration of the team building. (coffee, soft drinks, breakfast, lunch)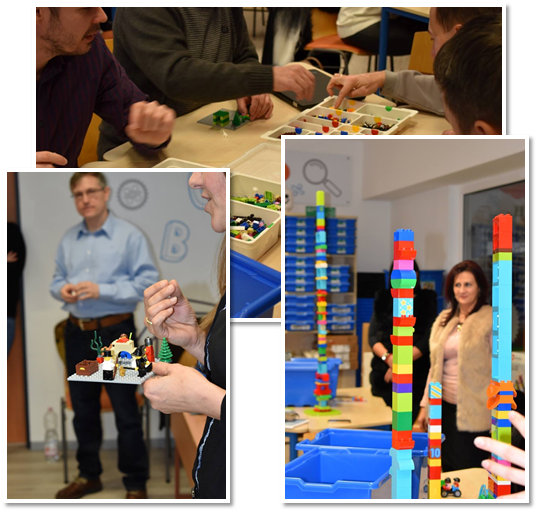 If you are interested, please feel free to contact us!