Designed for preschool children, The Coding Express provides a framework history that naturally embraces early coding skills. When playing with a set, children instinctively use their algorithmic thinking to develop plans and express ideas while building train and train tracks and placing colorful action elements that influence the train's behavior.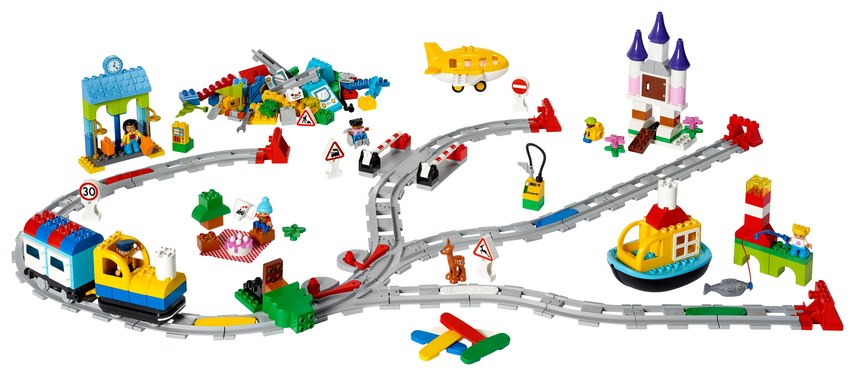 How do I use the toolkit to achieve learning goals? 
In each lesson, children are introduced into early coding concepts and skills development methods by strategic questions, while LEGO® DUPLO® construction activities increase their creativity, interest and willingness to explore. 
The Teacher's Guide for the Encoder Express kit, available in Hungarian, contains four lessons to be applied in conjunction with the kit and the four application-based tasks. 
The tasks are designed to help children understand key concepts that support early coding: sequencing, repetition, and conditional instructions (if… you…).

In application-based tasks, children use their skills from tasks and practice these skills in an even more engaging way, targeting the knowledge fields of music, people, travel and mathematics.
---
English teacher's guide for download: https://www.hdidakt.hu/images/Coding%20Express_Teacher%20Guide_HU.pdf
---
For more information about the toolkit, please visit the following links:
Official website: https://education.lego.com/en-us/support/preschool/coding%20express
Hungarian distributor: http://www.hdidakt.hu/termekek/duplo-education-szettek/436-kodolo-expressz.html