Recently, the studio's trainers were lucky enough to have a different perspective on the use of LEGO bricks.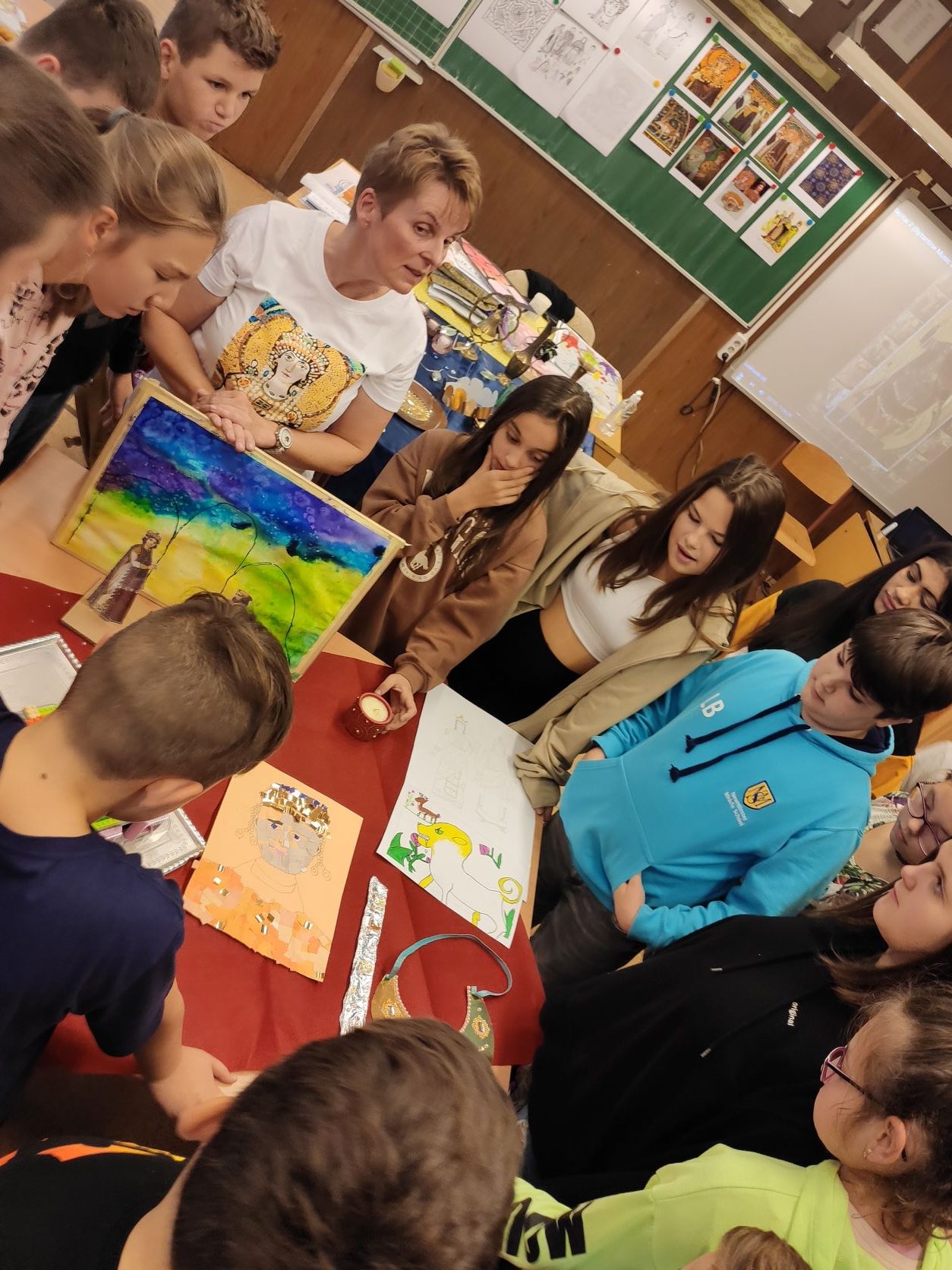 The studio's trainers were able to attend a presentation class at Bem József Primary School in Nyíregyháza, held by Edit Ráthyné Lénárt. The theme was Old Christian and Byzantine art, which he presented in a new light to both students and guests.
The apropos of the invitation was that she had previously mastered lego education methodology in the LEGO Education Innovation Studio of the University of Nyíregyháza, and as experience has shown, she uses it very well. The structure of the lesson, as well as the tools used to present and motivate it, was used to see how much a topic could be made interesting in a way that would also provide students with a lasting experience. Among the tasks given during the lesson were to unload pictures of mosaic pieces, to paint the royal couple background using various techniques, to make Byzantine jewelry, and, of course, to use LEGO tools, from which one group had to build a Byzantine temple. The creativity of the students is limitless, and with the use of the given tools, age and art have become tangible.

On behalf of LEGO Education Innovation Studio, we congratulate Edit Edit Ráthyné Lénárt and wish her every success in her work!