StoryStarter is an educational tool that encourages students to use LEGO® elements to create stories and communicate through stories. An innovative method for developing and teaching many basic skills. The accompanying software allows students to create a comic book about the processed story and event. This is how we motivate students to solve comprehension tasks.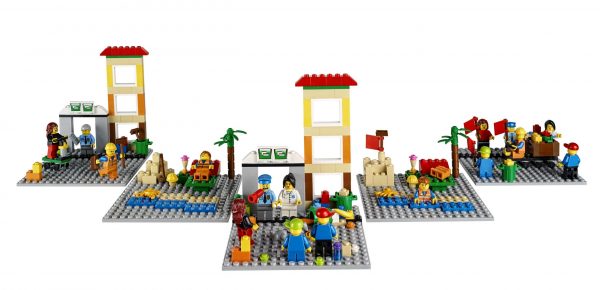 Key learning values when using StoryStarter:
literacy skills and language skills;
communication skills (including speech, listening);
presentation skills;
interoperability;
ability to study and work in teamwork;
understanding and developing creativity.
---
Teacher's Manual in Hungarian: Storytelling Teacher's Guide
English teacher's manual: https://le-www-live-s.legocdn.com/downloads/StoryStarter/StoryStarter_Curriculum_1.2_en-GB.pdf
---
StoryStarter software: https://education.lego.com/en-us/downloads/retiredproducts/storystarter/software
---
Hungarian distributor: https://hdidakt.hu/iskola-also-tagozat/storystarter/
45100 "StoryStarter" kit discontinued product.
For more information about the kit, see http://www.hdidakt.hu/termekek/lego-education-storystarter/341-storystarter-keszlet.html
Instead, we recommend (for a group of 20 students) the following compilation to find the elements needed for storytelling and comic book edit
ing. With this compilation, we recommend replacing the discontinued product prima
rily for tenders. They can continue to use StoryStarter's free program for this compilation.