In the framework of an open day, schools could learn about how to have a LEGO session with them.
The request from the studio targeted the primary schools of Szabolcs-Szatmár-Bereg county. The event was subject to registration, for which 13 institutions registered.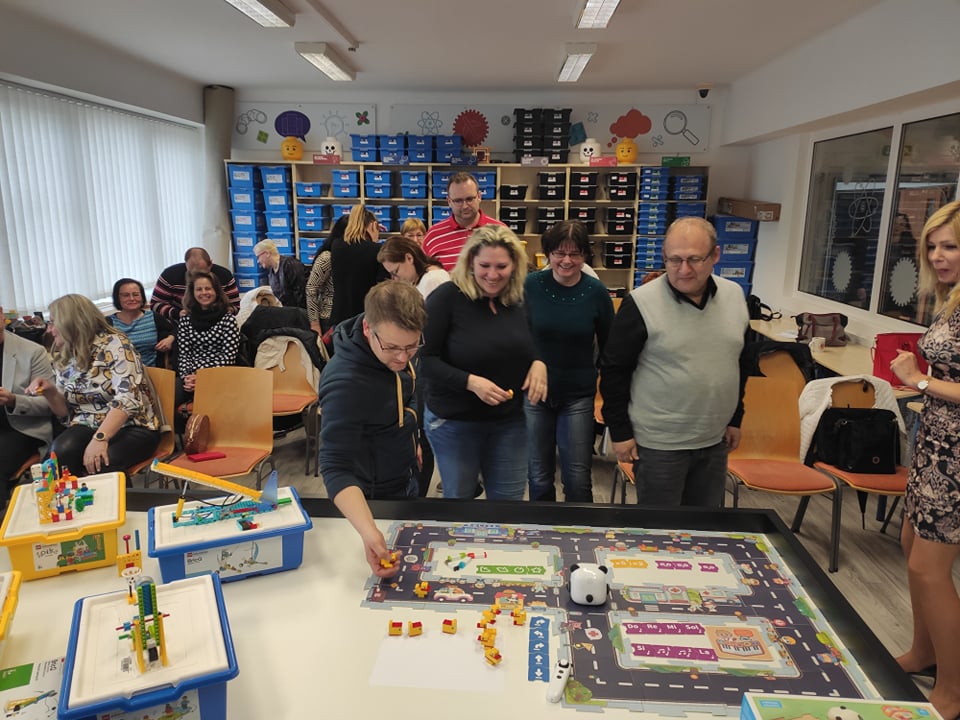 The open day was held by the professional manager of the studio, József Mihály Szabó. The latest trends, as well as the latest LEGO Education thematic toolkits, have been presented. They also talked about how schools can become involved in the methodology, as well as what trainings they can take part in at the University of Nyíregyháza in order for their teachers to be able to apply the methodology professionally.
The open day will be held several times a year, which we will inform the public about.