The LEGO Education Innovation Studio of the University of Nyíregyháza and H-Didakt Kft., the official Hungarian distributor of LEGO Education, participated together for the second time as professional exhibitors in the 21st century. National Conference of Experts on Public Education held in Hajdúszoboszló between 9-11 November 2021, as in previous years.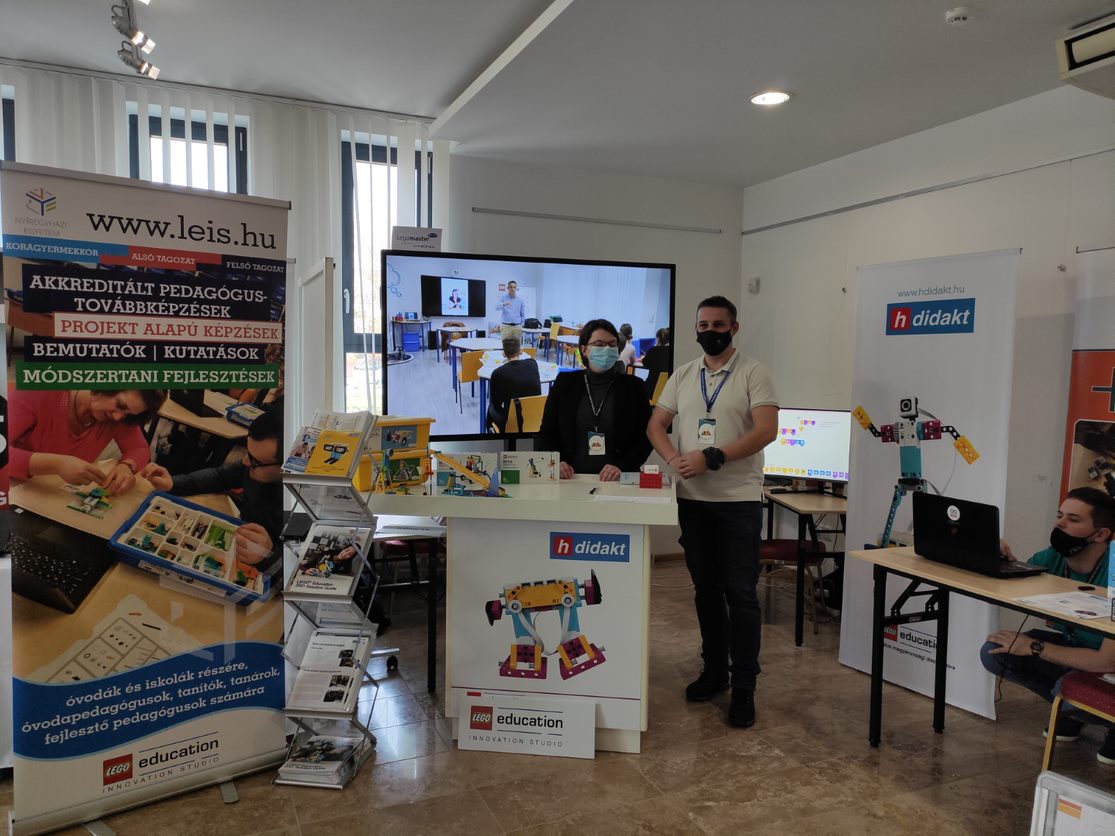 Visitors could get acquainted with the accredited LEGO Education methodological courses offered by the University of Nyíregyháza, as well as the developments of LEGO Education Innovation Studio. In addition, they were given an insight into LEGO Education, Arduino and VR devices sold and supported by H-Didakt Kft.
On the first day of the conference, they were able to listen to a joint presentation by Anikó Kopasz, managing director of H-Didakt Kft. and Mihály Szabó József, professional manager of LEGO Education Studio, entitled "LEGO methodology in primary school".